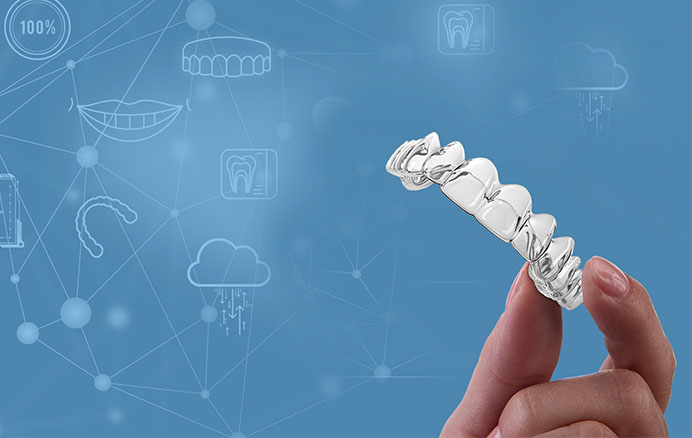 Virtually invisible. Clearly impressive.
Clear Aligners by SureSmile are a series of plastic aligners created using initial impressions or digital scans of your teeth as the starting point. The aligners are plastic replicas of your teeth. Wearing them puts gentle pressure on the teeth, ever-so-slightly repositioning them over time. Each set of aligners is worn for a week or two before going to the next set. Over time, teeth reach their ideal clinical alignment.
The benefits of straight teeth are more than just a pretty smile.
Did you know that misaligned teeth can lead to oral health problems? It's true. Teeth that are crooked or crowded, along with any bite issues that are left uncorrected can make oral care and hygiene difficult. Misaligned teeth and improper bites can sometimes lead to:
Tooth damage and chipping
Tooth loss
Wearing away of tooth enamel
Difficulty chewing or speaking
Benefits of straightening your teeth may include:
Reduced risk of cavities
Help prevent gum disease
Improve confidence
And of course, improve your smile
Get The Care You Deserve!
Edward P. Laco DDS, PC would love to meet you and your family and provide you with the dental care you need and give you all smiles you deserve! Our office provides the dental care you need to achieve the beautiful, natural look you seek. We can even reshape your natural teeth to make them straighter and more youthful. Our office is easily accessible and makes it convenient to those living near Loves Park to get the care they deserve.
Request An Appointment Online
Or call us today at: 815-633-1815